Zoe in Collage
Cyril in the Country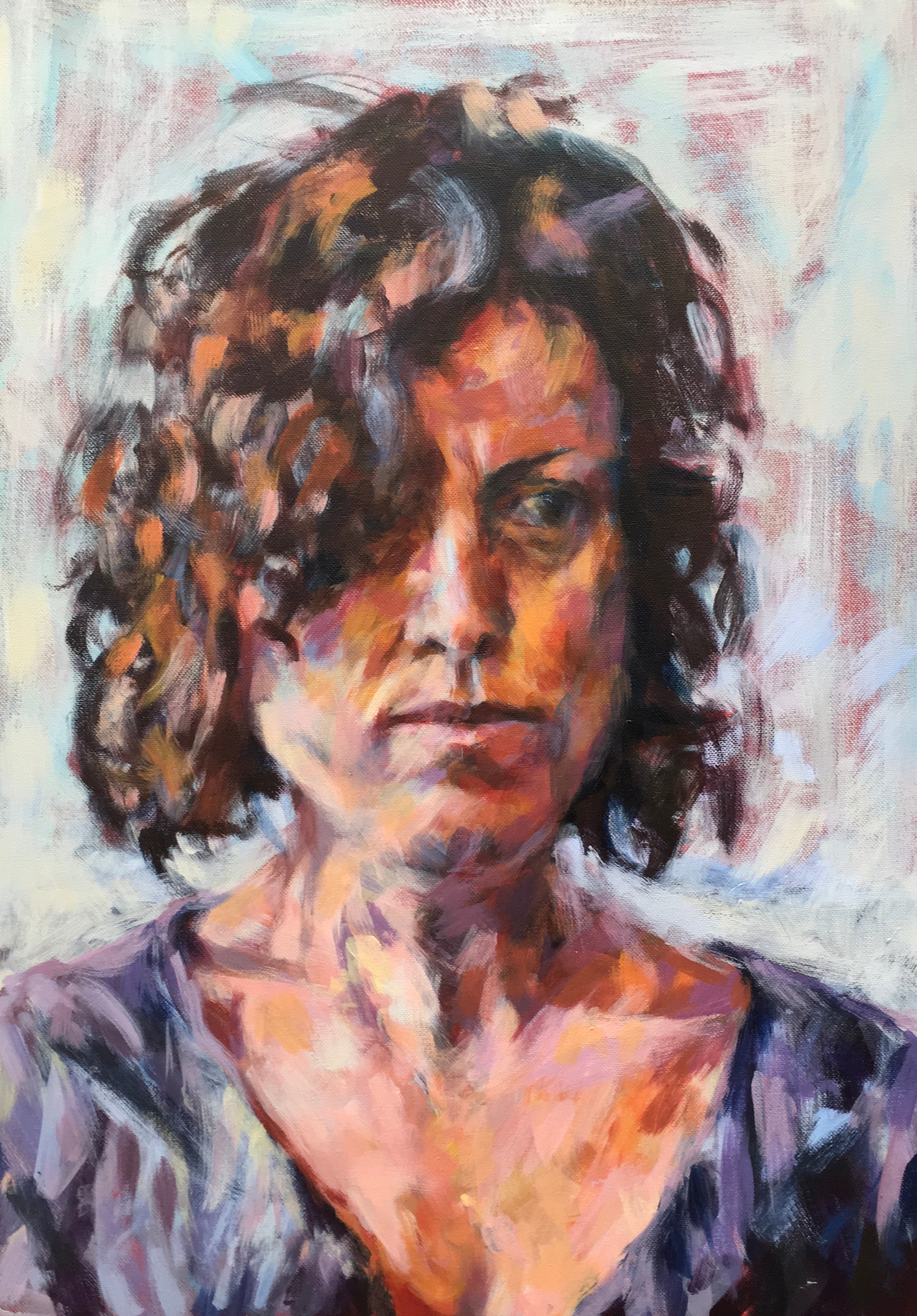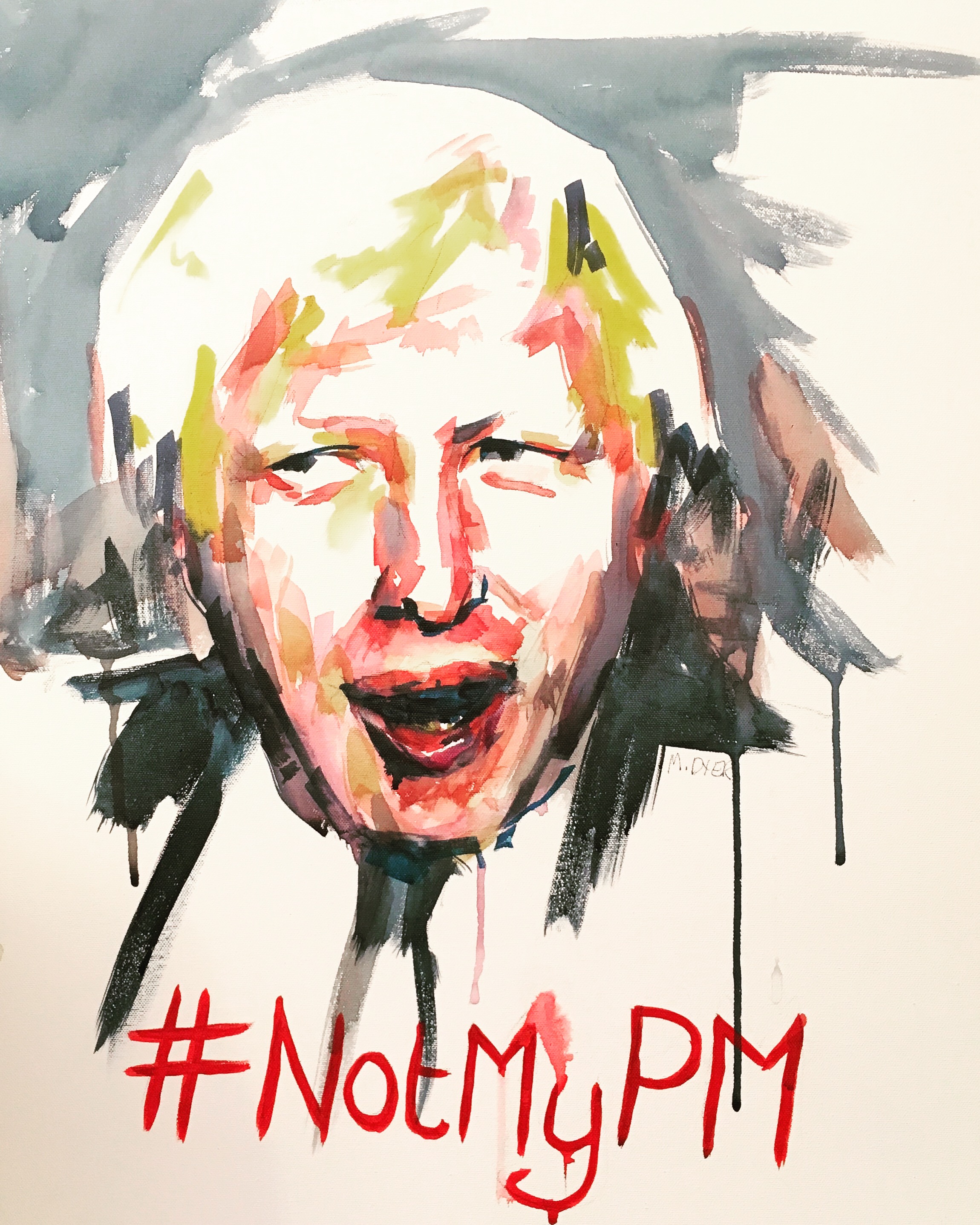 Boris Johnson #NotMyPM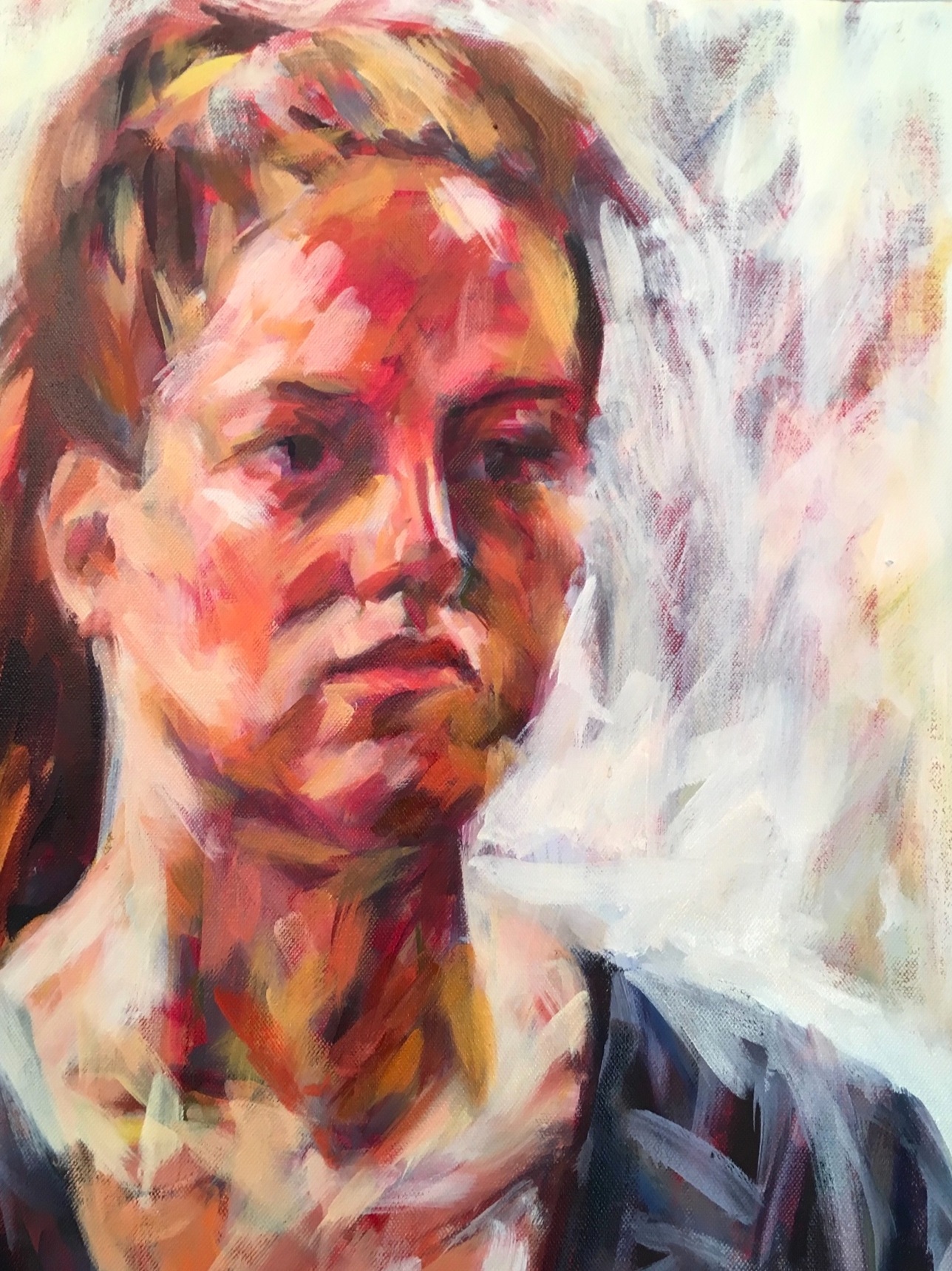 Sam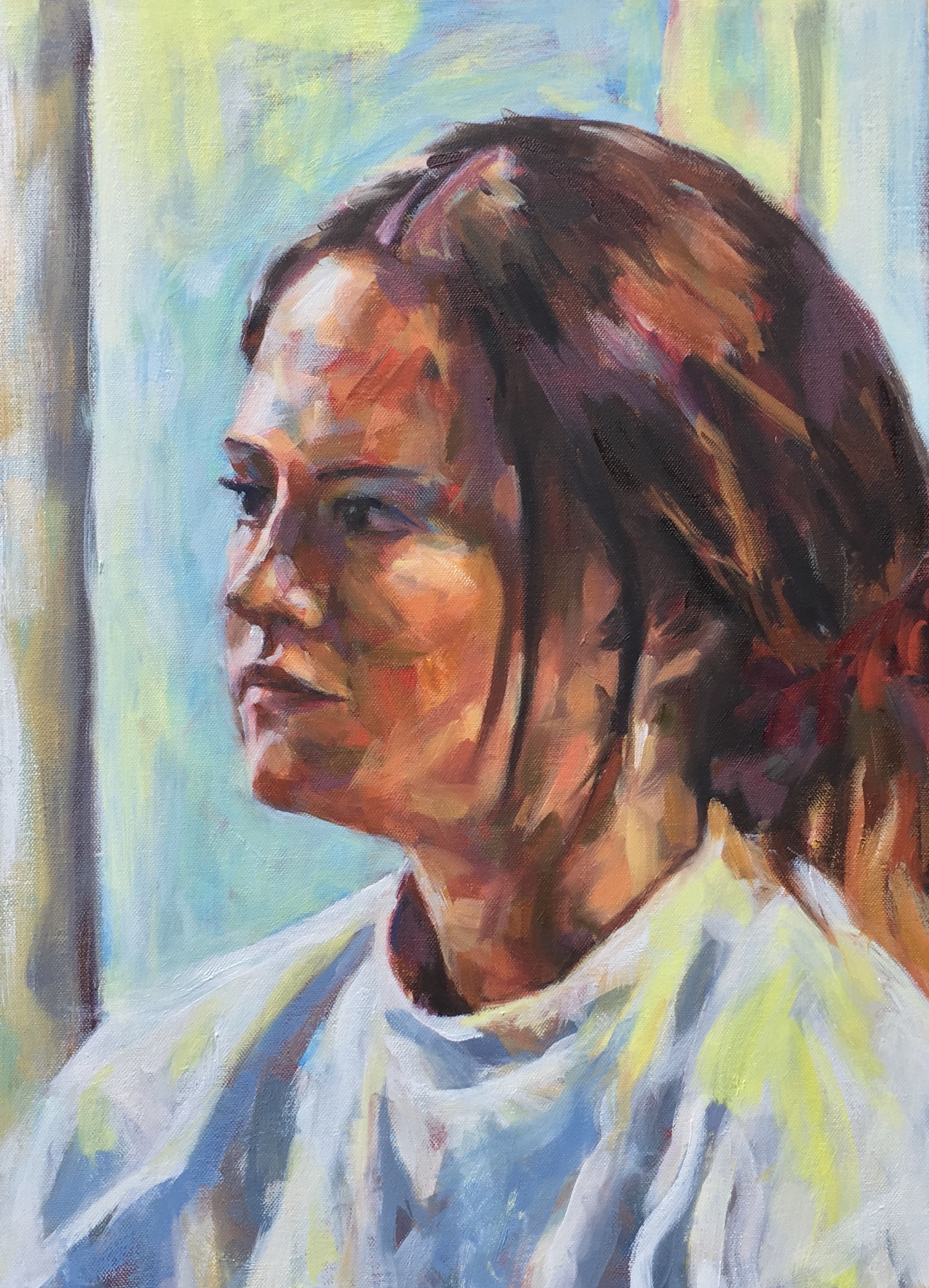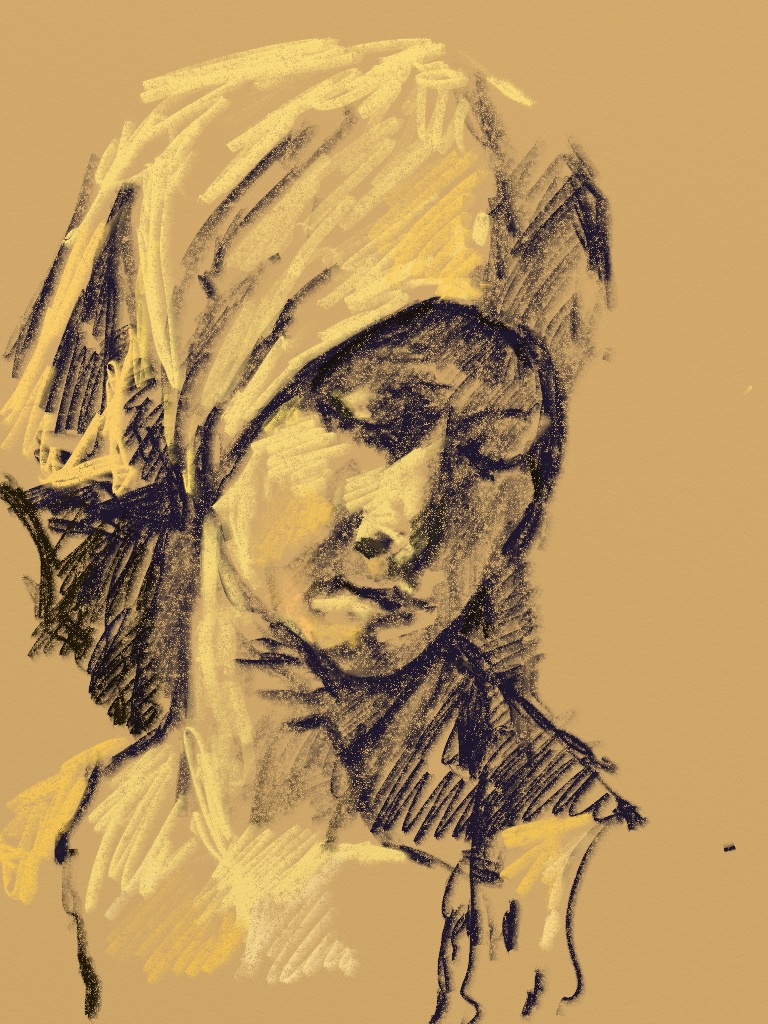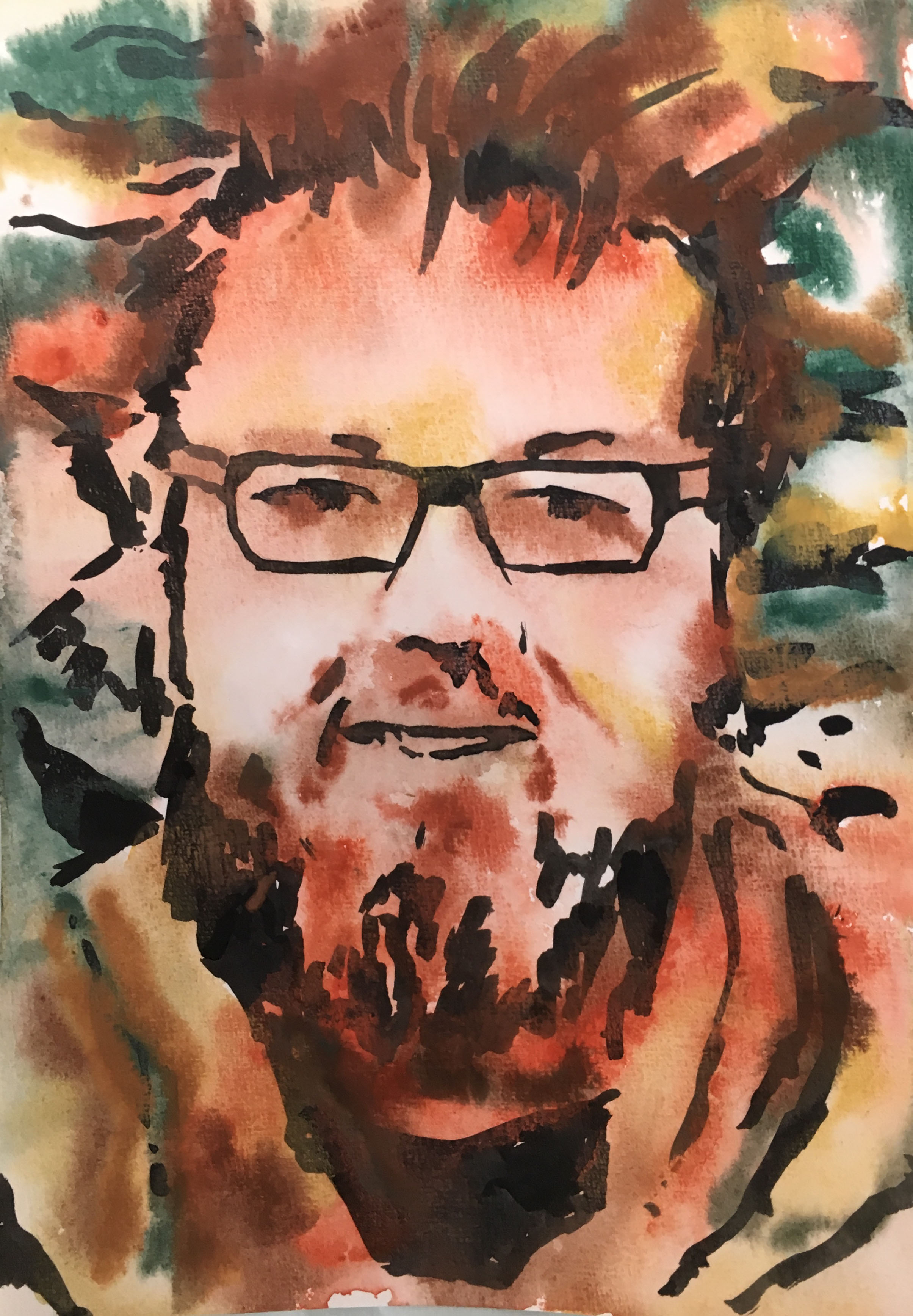 William in the country
She doesn't speak for me.
Zoe in Collage
An unusual position with the light behind (and an artificial light source in front). The collage medium works well with the bright jewel like colours.
Cyril in the Country
Done from a photo of my husband Cyril on the banks of the river Tweed. These informal portraits, done in ink and watercolour have a very different feel from the more formal images in oil or acrylic. I like to think I have captured his cheeky smile.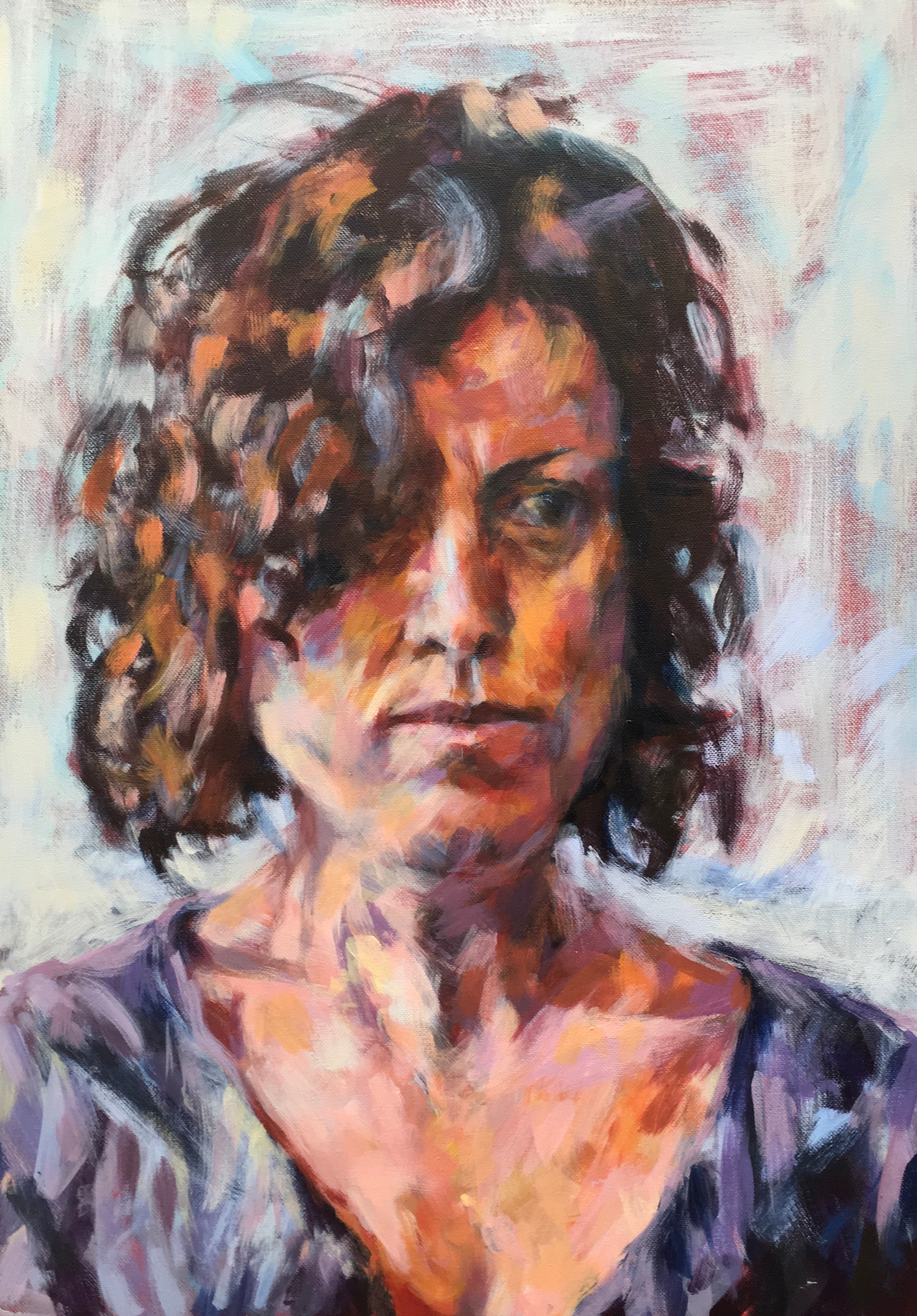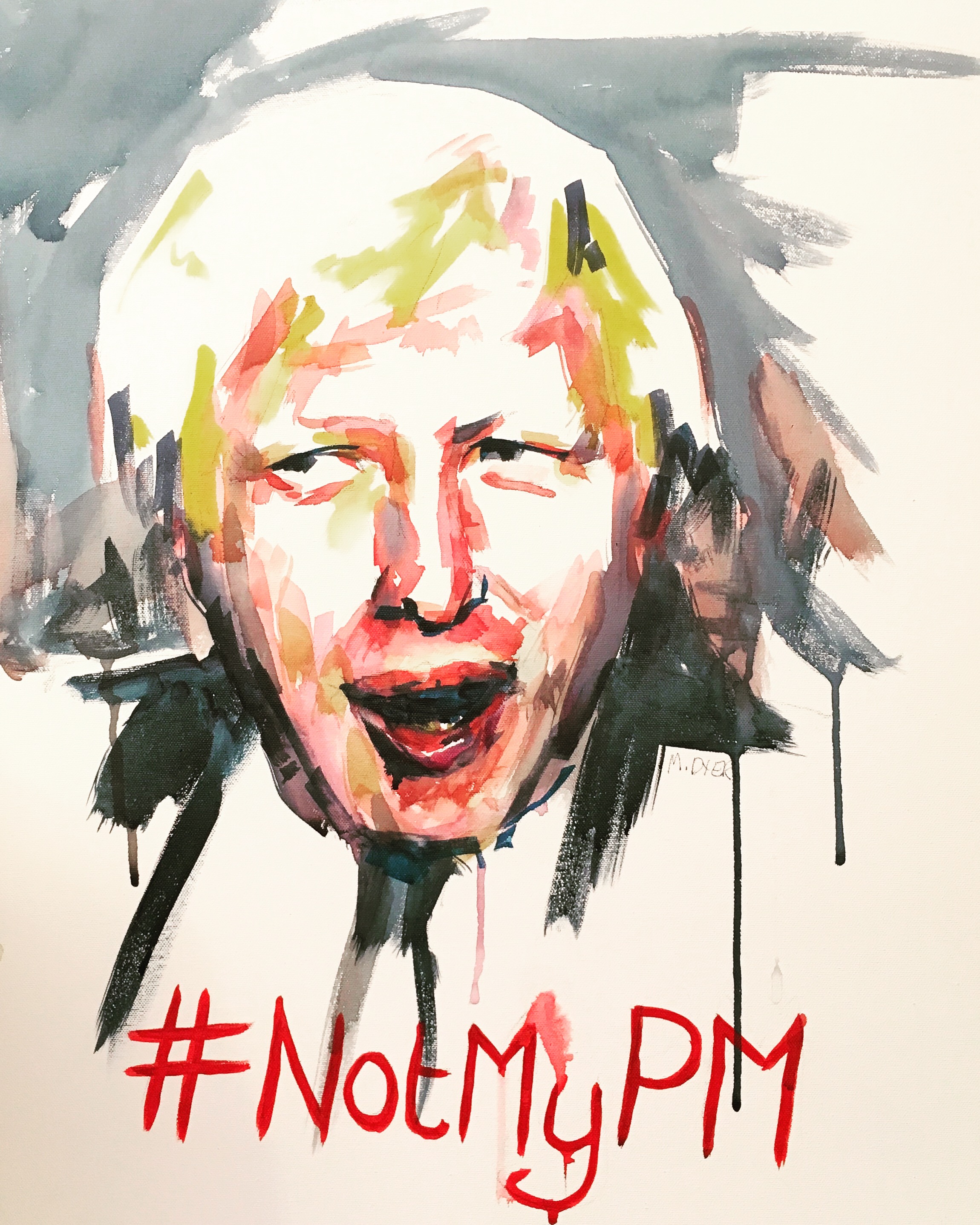 Boris Johnson #NotMyPM
With the current political situation warming up I made this picture to use as a poster at a rally. A bit too flattering perhaps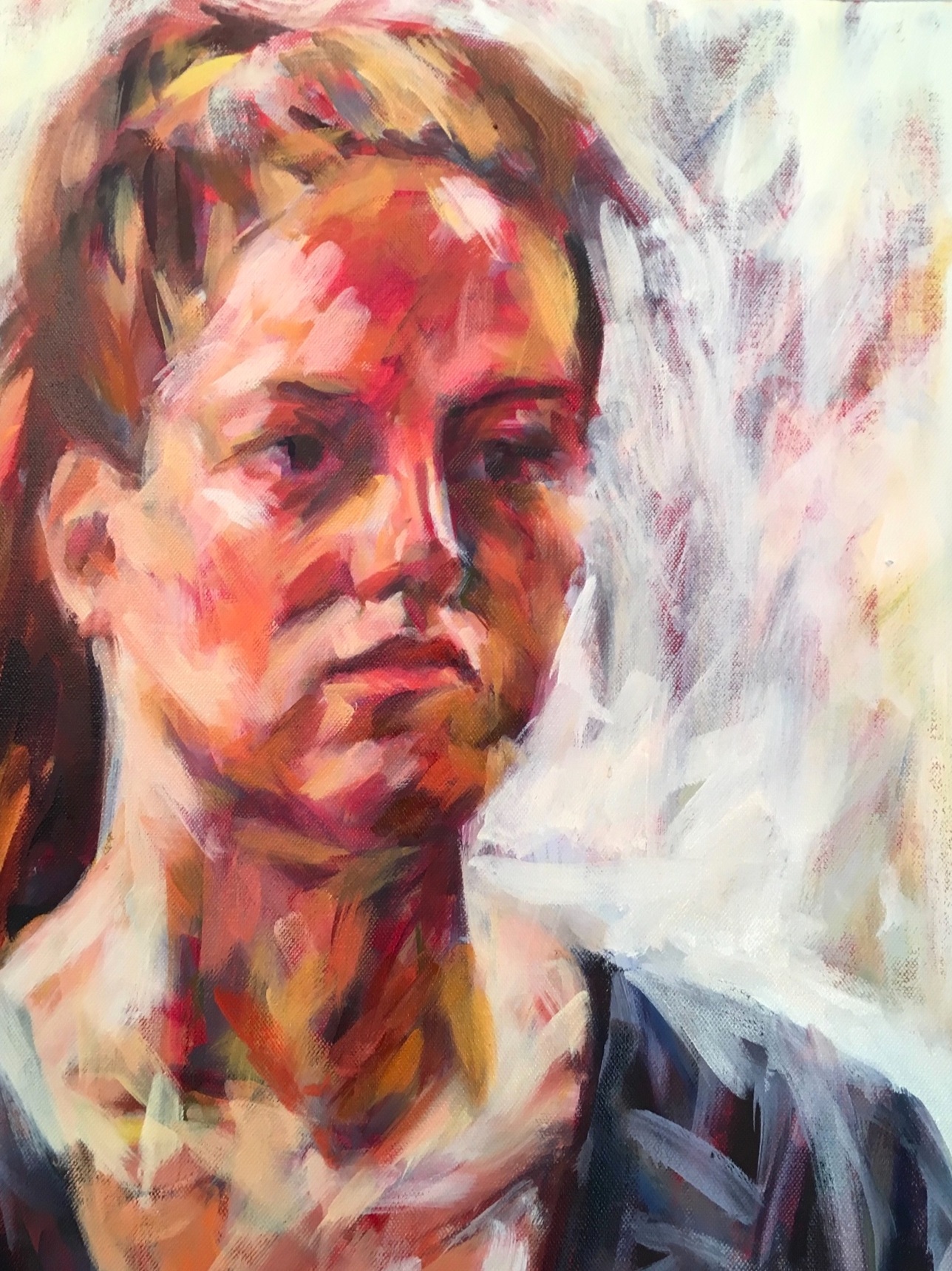 Sam
I wanted to keep a fresh loose feel about this painting. In oil on canvas. Colours are bright but they still work.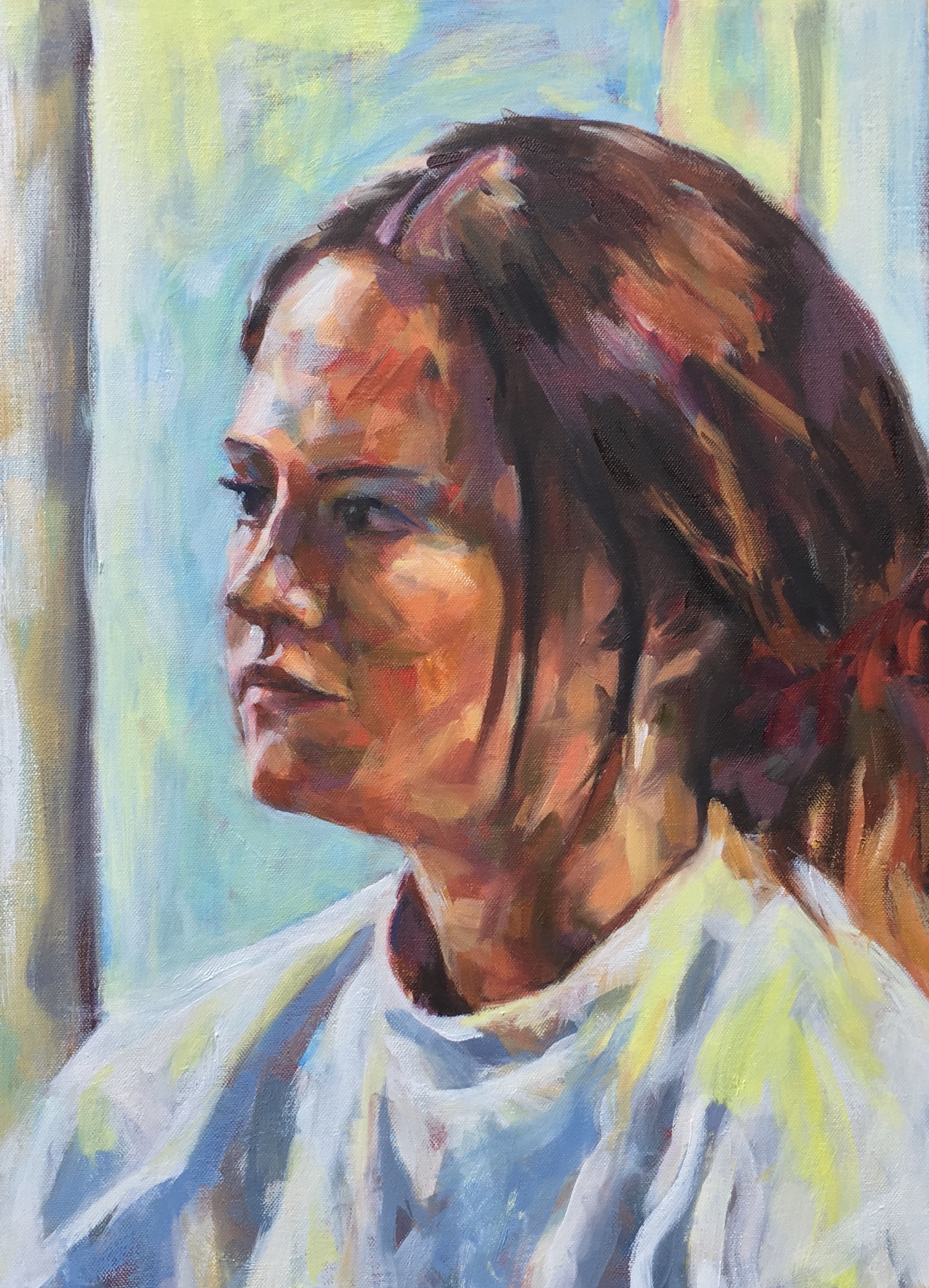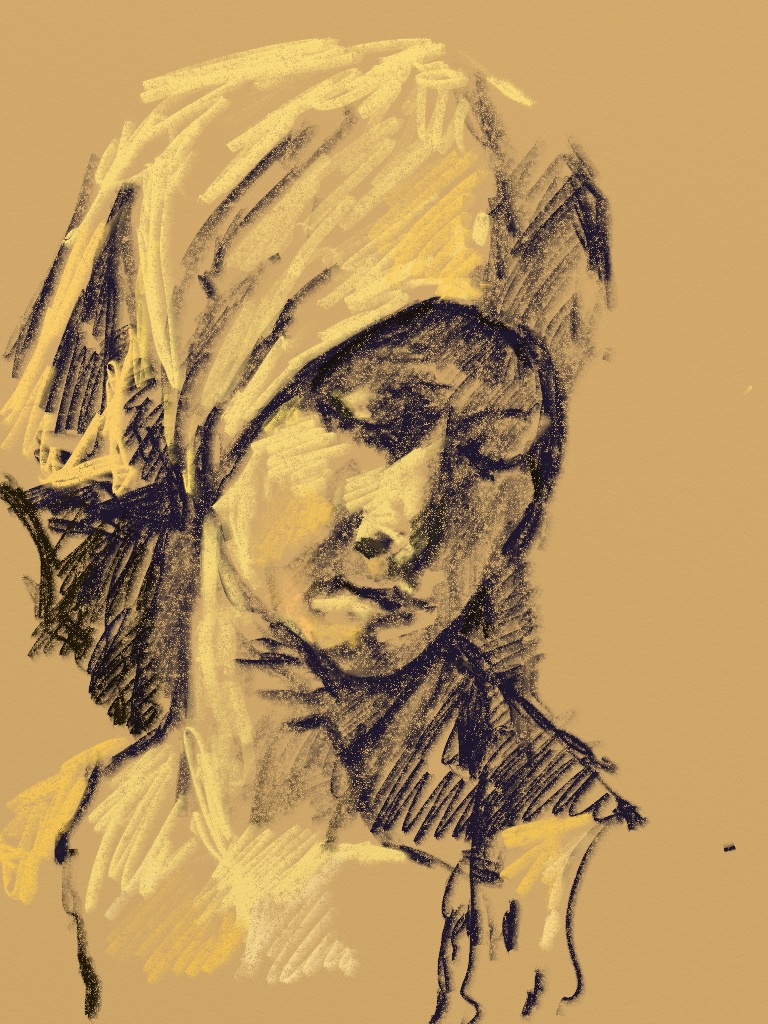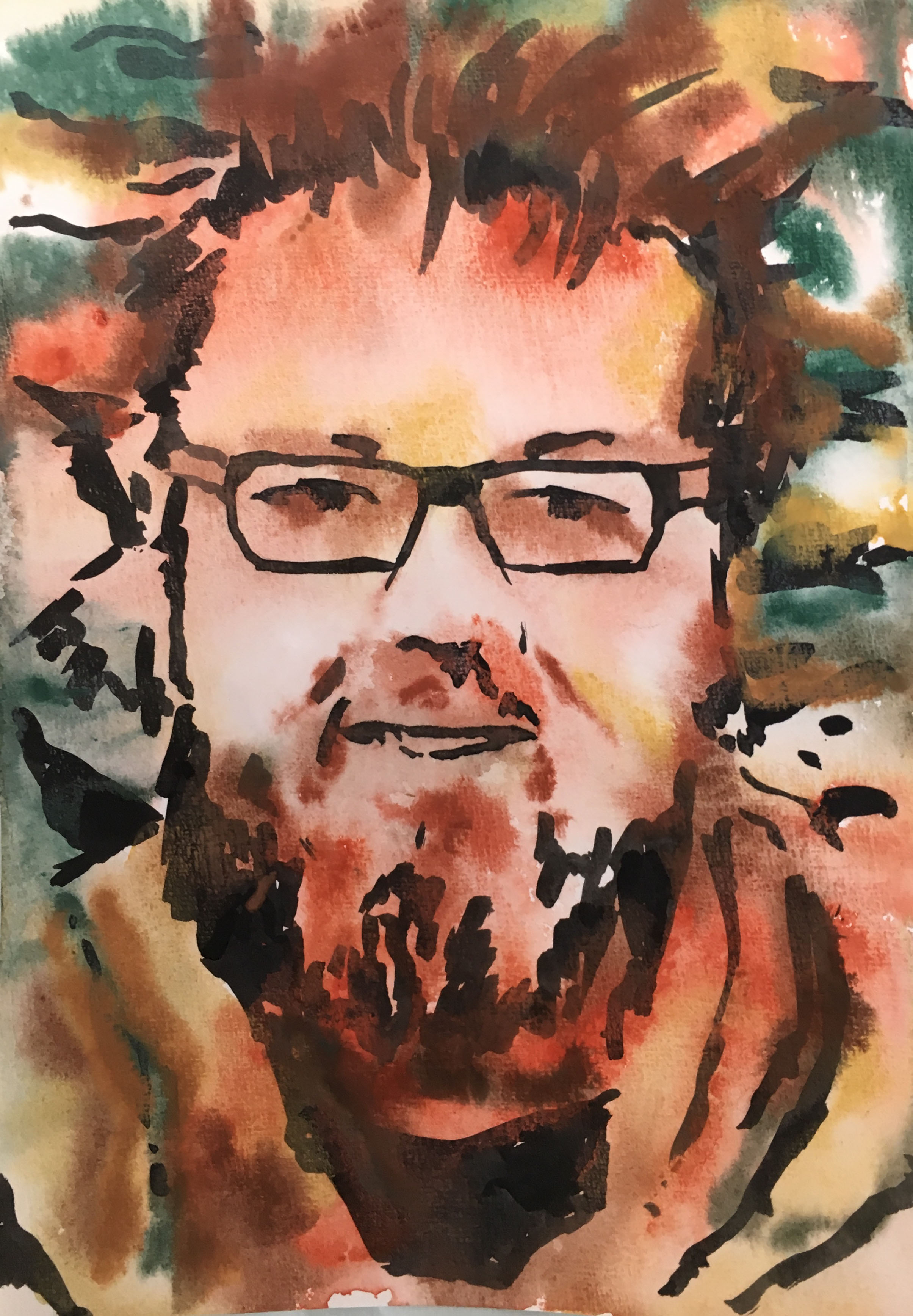 William in the country
Another informal portrait done from a holiday snap. My son William lives in London so this is an image of him taken out of context.
She doesn't speak for me.
Just before the People's Vote in March Teresa May kept on saying she spoke for the British people. This was my response. It ended up featuring in a documentary about the EU negotiating team which was a bit of a surprise.
1
2
3
4
5
6
7
8
9
10
11
12
13
14
15
·
·
·
·
·
·
·
·
·
·
·
·
·
·
·